News
Subscribe to posts
At this month's bee chat evening, our Chairman John presented the certificates for last year's basic assessments and Diane's Module 7 Exam. Certificates are usually presented at the Lancashire spring convention, but none of the recipients could attend that, so we had our own little celebration of their success.
John surprised Catherine with the news that she has won the Leonard Ross trophy for the highest marks in the basic assessment, and I'm sure we are all proud of her achievement.
FCHO's Respect Our Community Awards gave us £369 towards aprons and a banner to help promote our group at the community events we present at. This money will also pay for a branding tool so that we can mark all the groups equipment
See
Joanne White's tweet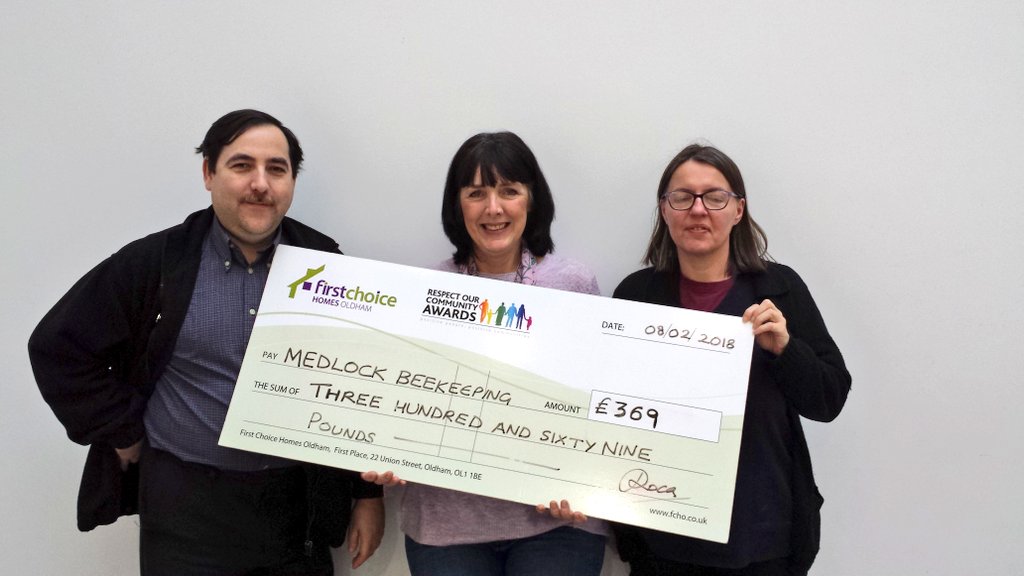 The nice people at
Flowhive
gave us a super to try out this season.
At the meeting, we quickly assembled the box to see how it all worked.
It's since been properly fixed together and treated to try and proof it against the British weather. I'm sure we are all interested to see it's progress through the season.
It's first outing will be at the Community Growing Conference in March where we can show it off to the public.